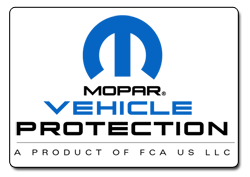 Pre-Owned Vehicles Under 150,000 Miles
When is the right time to buy Mopar Vehicle Protection for used vehicle? Just as it is for new vehicles, the answer is: "There will never be a better time than now!". As your vehicle ages and it racks up more mileage, the likelyhood for repairs rises and therefore the rates for additional coverage also go up.
Pre-Owned vehicle extended warranty terms always start from the purchase date of the plan. This means that if you have 37,000 miles on your vehicle and purchase a 5 year/60,000 mile plan, it will expire 5 years from when you purchase the coverage or when your odometer reads 97,000 miles, whichever comes first.
Pricing changes dramatically as your vehicle reaches various mileage milestones. The tiers of pricing are as follows: under 36,000 miles, between 36,001 and 48,000, between 48,001 and 60,000 miles, between 60,001 and 72,000 miles, between 72,001 and 84,000 miles, between 84,001 and 100,000 miles, between 100,001 and 120,000 miles and between 120,001 and 150,000 miles. Plan inception mileage is recorded by the inspector that checks for pre-existing conditions that may need to be addressed prior to your coverage going into effect.