How does a lift kit affect my warranty?
Your suspension of your vehicle was designed and engineered to behave in a predetermined way.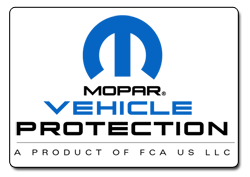 Lifting your vehicle can put undue strain on many parts and components of your vehicle. Therefore, the use of lift kits has been discouraged by every automobile manufacturer and whenever the existence of a lift kit was determined to be the cause of a failure by a normally covered part or component, those parts or components would not be covered.
But There's Good News!
In response to both consumer and dealer feedback, Mopar Vehicle Protection is offering options for Mopar Lift Kit coverage exclusive to Mopar lift kits up to 4". This is being done to enhance the consumer experience on the most coveted and accessorized vehicles.
The Models Affected.
The coverage is available for Jeep Wranglers (JK, JL), Jeep Gladiators (JT) and Ram 1500 (DS, DT) with the purchase of a new 5-8 year stated time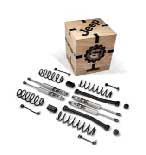 and mileage mechanical plan. The lift kit coverage cannot be purchased as a stand alone option.
The Stipulations
Mopar Lift Kit Coverage includes coverage on Mopar Lift Kits that are professionally installed including performance parts that pertain to the lift kit, maximum of 4 inches combined. Other after-market lift kits will NOT be covered.
Please note that Mopar Lift Coverage covers normal vehicle usage.