Mopar Vehicle Protection - Certified Upgrade Plans
You can upgrade your Certified CPOV Powertrain Limited Warranty with expanded levels of coverage that will give you even more benefits and protection. Whether you drive a little or a lot, a Mopar Certified Upgrade Plan can give you peace of mind. It's a smart and convenient way to ensure that your vehicle warranty suits your driving habits while protecting you against unwanted mechanical repair costs. It's also an affordable way to ensure your vehicle will be serviced by factory trained technicians using genuine Mopar parts. Inflation has caused vehicle repair costs to grow at an alarming rate over the past couple of years. Purchasing a Mopar Certified Upgrade Plan today can take the worry out of an unexpected repair expense tomorrow.
Which vehicles qualify for a Certified Upgrade Plan?
Only 2018 or newer, Chrysler, Dodge, Jeep, Ram, Fiat, and Alfa Romeo vehicles with no more than 75,000 miles AND have an active 7/100 CPOV Powertrain Limited Warranty. Certified Upgrade Plans exclude all SRT® vehicles, diesel equipped and all Ram Cab/Chassis and hybrid vehicles, as well as vehicles used for police service, taxi, limousine, postal delivery or ambulance service.


What terms are available for a Certified Upgrade Plan?
FCA offers 36 different "Certified Upgrade Plans". The plans available to you range from 6 years/75,000 miles, all the way up to 9 years/125,000 miles. Keep in mind that the time and mileage starts from the date when the vehicle was originally purchased New with zero miles. You can choose a term that fits your budget and suits your needs. Many buyers find the extra peace of mind appealing when buying a preowned car.

Alfa Romeo owners may upgrade their standard certified coverage to a 6, 7, or 8-year plan with complete Maximum Care coverage for 100,000 miles and no deductible.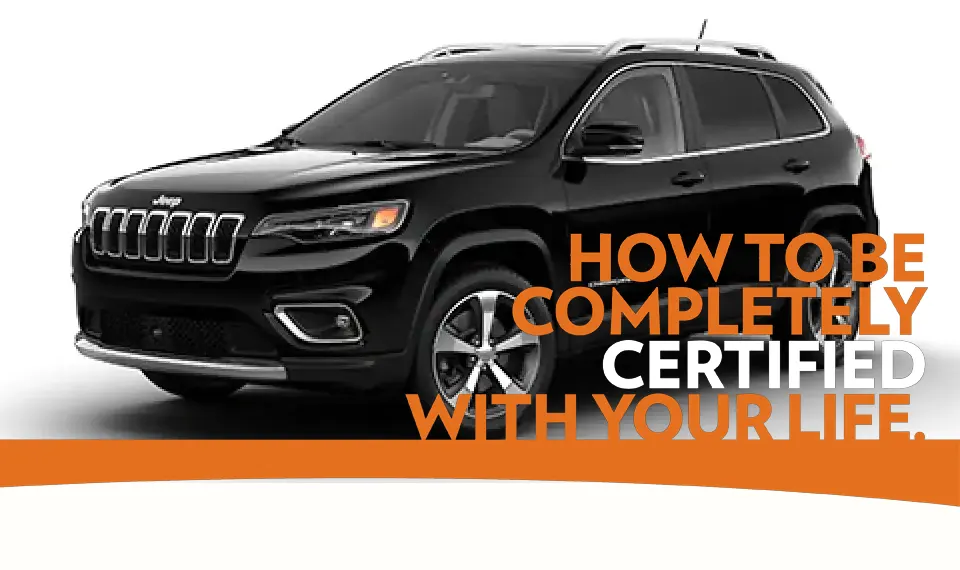 Compare Plans
Powertrain
Added Care
Added Care Plus
Maximum Care
ENGINE
TRANSMISSION
$100 TOWING/ROADSIDE ASSISTANCE
CAR RENTAL ALLOWANCE
DRIVELINE
TRIP INTERRUPTION COVERAGE
KEY FOB COVERAGE
STEERING
AIR CONDITIONING
POWER GROUP
ENGINE COOLING AND FUEL
FRONT SUSPENSION
ELECTRICAL
BRAKES
INSTRUMENTATION
ANTILOCK BRAKES
EXPANDED ELECTRICAL
LUXURY GROUP
REAR SUSPENSION
FULL MECHANICAL (7,000+ COMPONENTS)
Policies & Disclosures
Transfer Policy Remaining Plan coverage may be transferred one time only to the subsequent purchaser of the vehicle at the time of vehicle sale provided the 7-Year/100,000-Mile limited warranty is also transferred. A $50 Plan transfer fee will be applied to transfer the Mopar® Vehicle Protection Plan (in most states). Certified Upgrade Plans are transferable only in the states of Florida and North Carolina. The 7-Year/100,000-Mile Certified Pre-Owned Limited Vehicle Warranty must be transferred in tandem with the Certified Upgrade Plan. A transfer fee of $150 applies for the 7-Year/100,000-Mile Certified Pre-Owned Vehicle Limited Powertrain Warranty.
General Disclosure The rental car must be obtained from a dealer or from a licensed rental agency. Rental coverage is subject to state and local laws and those imposed by the rental agency. Stellantis is not responsible for any refusal of a rental agency to rent a vehicle to you. Where not provided by vehicle warranty or dealer, your Certified Pre-Owned Vehicle Limited Warranty includes Car Rental Allowance for repairs covered by that warranty only. Plans cover ONLY the first CPOV vehicle owner. Plan is NOT transferable except in the states of Florida ($40 transfer fee) and North Carolina ($50 transfer fee). If Plan is transferred in the states listed above, the vehicle's original Certified Powertrain Limited Warranty MUST also be transferred. Plan covers only the first certified vehicle owner and is not transferable to subsequent owners.