Get A New Quote
See prices and terms instantly!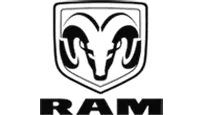 Look Up Quote
Pick up where you left off!
Mopar Vehicle Protection - The Only Manufacturer Backed Protection!
No one knows about your truck than the people that built it, but thier plan isn't to sell you just one truck, they want to sell you every truck that you ever own for the rest of your life! The only way they can accomplish this is to make sure that you have a great experience with every truck you ever own. No one can say that you'll never have a problem with your Ram 2500, but it's how that problem is dealt with that makes the difference. Mopar Vehicle Protection is what can change an aggravating repair into a minor annoyance. The a dealer network all over North America, it's like having a trusted mechanic everywhere you go. A certified Ram technician, using factory authorized parts and coverage that includes both roadside assistance and rental car, what else could you ask for?
The Ram 2500 is a truck that does it all!
Ram 2500 delivers ultimate freedom and can be equipped to suit your bold and adventurous spirit. Whether crawling over off-road trails or towing cargo on the open road, the Ram 2500 delivers. Mother Nature can throw a lot at you, and the Ram 2500 has the credentials to handle it. The pickup truck is reimagined with authentic Ram 2500 Brand style and a level of open-air freedom that has never been seen in a truck.
Ram towing confidence is deeper than its robust power. Whether you're pulling toys for fun or equipment for work, Ram 2500 has you covered with a smart, easy, more secure way to tow-offering features designed to make simple work of hitching up, changing lanes and more.
The scenarios demanded of a Ram 2500 range from hauling boulders from quarries, to moving weekly half-ton loads of animal feed, to transporting the industrial machinery that keeps America running.
Components Covered
MaximumCare 5000+ Components
AddedCare Plus 850 Components
AddedCare 650 Components
PowertrainCare Plus 400 Components
Upgrade Your Ram 2500 Certified Warranty
If you have a Certified Ram 2500 truck that is a 2018 or newer and has less than 75,000 you may qualify to upgrade your coverage for up to 9 years and 125,000 miles. With a Ram 2500 Certified Upgrade you can upgrade your Ram 2500 Certified 7/100,000 mile Powertrain coverage to a full bumper-to-bumper plan and be covered after your Ram 2500 Certified Powertrain coverage would have expired.
Maximum Care provides 24 hour "Sign-And-Go" towing and roadside assistance (up to $100 per occurrence). Benefits include towing, flat tire change (with your good spare), battery jump, out-of-gas fuel delivery (maximum 2 gallons), lock out service (i.e. keys locked in car or frozen lock). Towing assistance will only be dispatched for mechanical disablement which renders your Ram 2500 inoperative. The plan will cover towing and roadside assistance in instances where it is not covered by the factory warranty.
Maximum Care provides a $45 first day rental allowance in the event your covered vehicle requires any mechanical repairs or maintenance service at a participating dealership.
Maximum Care will pay up to $45 a day for a maximum of five days ($175 maximum) anytime a covered component described in your Plan Provision or Basic Chrysler Warranty fails, rendering your Ram 2500 inoperable and in need of overnight repairs. Car rental allowance coverage is not provided where loaner vehicle coverage is provided by the warranty or the dealer. The rental car must be obtained from a dealer or from a licensed rental agency. Rental coverage is subject to state and local laws and those imposed by the rental agency. Chrysler is not responsible for any refusal of a rental agency to rent a vehicle to you.
Maximum Care will pay up to $1,000 for lodging, meals and transportation expenses in the event your covered vehicle encounters a mechanical breakdown while you are 100 miles or more away from home.
Maximum Care provides a range of specialty services via a 1-800 phone call. A quick toll-free call provides immediate 24-hour assistance for the following:
Directions Assistance–providing trip route guidance (mapping, approximate drive time and mileage) and driving "Turn-by-Turn" directions to most cities and towns across the U.S. Lodging reservations.
Location & listings of restaurants and other businesses.
Airline Information–Available flights, times and fares.
Even updates of major news, sports scores and weather reports.
Maximum Care and Added Care Plus plans for New vehicles provide coverage for up to three (3) key fob repairs or replacements (with a total maximum coverage benefit of $600). Key fob coverage is available even if this component is not operable or recoverable. And, this coverage is not subject to the deductible that applies to repair visits for covered components. This coverage is not included with pre-owned vehicle plans.
A service contract can make your Ram 2500 more valuable and easier to sell. Remaining plan coverage may be transferred to the subsequent purchaser of your Ram 2500 at the time of vehicle sale. Maximum Care allows you to transfer your extended warranty one time in the event you sell your Ram 2500 (a transfer fee of $50 applies in most states).
Compare Coverages
Find the plan that's best for you. See a side-by-side comparison of covered components.
When you purchase Mopar Vehicle Protection, you can be assured that you are buying from the best. The people at Mopar Vehicle Protection headquarters are experienced automotive professionals who specialize in the automobile business. They don't just know cars and trucks, they know your car or truck.
Genuine Ram 2500 extended warranties that extend your standard Ram 2500 warranty are available with a variety of plan coverage and term options, from 3-years/36,000-miles to 8-years/125,000-miles. Whether you want just the basics, a true bumper to bumper plan or extra convenience options, there is a coverage plan to suit your needs and your budget.
With third-party extended warranty providers, there is no assurance they will even be around when you need them. Fiat Chrysler Automobiles(FCA)backs our contracts, and pays for repairs to your Ram 2500 according to the terms and conditions described in your personalized plan provisions.