Get A New Quote
See prices and terms instantly!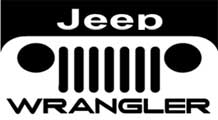 Look Up Quote
Pick up where you left off!
The Jeep Wrangler - Go Anywhere - Do Anything!
The words "iconic", "historic" or "legendary" come to mind when thinking about a Jeep Wrangler, but today's Jeep Wrangler is packed with modern technology. So much so that many Jeep Wrangler owners are hedging their bets and buying a Mopar Vehicle Protection plan for their Wrangler. What about you? Do you feel lucky? The original factory warranty will end faster than you think, seemingly in the blink of an eye. While you can purchase a Jeep extended warranty plan after the original factory warranty has expired, but the time to get the longest plan, the best terms and the best pricing is when you have less than 36,000 miles and your Jeep Wrangler is less than 36 months old.
What is Mopar Vehicle Protection?
When it comes to keeping your Jeep Wrangler in top shape, regular maintenance is essential. But what happens when your factory warranty expires, and you're left to cover the cost of unexpected repairs? That's where Mopar Vehicle Protection comes in. Mopar Vehicle Protection is a comprehensive extended warranty plan specifically designed for Jeep Wrangler owners. Unlike third-party providers, Mopar Vehicle Protection is backed by the factory, ensuring that you receive the highest level of service and quality repairs. With Genuine Jeep Extended Warranty, you can have peace of mind knowing that your Jeep Wrangler is protected against unexpected mechanical failures.
Jeep designed and engineered the Wrangler to prefer rolling over rutted-out, rocky soil, and playing in wet, deep mud puddles. With such a hard life, problems are bound to happen. The costs of everything are rising. Don't you think that parts for your Wrangler will be more expensive today than the will be tomorrow? Don't you think that the cost of labor to repair your Wrangler will go up in the future? Buy a Mopar Vehicle Protection plan today and you won't have to worry about inflation tomorrow.
The Jeep Wrangler, with it's unmistakable looks, is meant to tackle any terrain, but excessive off-road use, has it's costs. With the purchase of a Jeep Wrangler extended warranty, you can avoid many of these costs. When your Jeep Wrangler breaks, don't let it break your wallet. You should spend more of your time worrying about how to get the mud out of your wheel wells, than how do I pay for my next repair. You should worry more about finding that next hill to climb, than Jeep Wrangler reliability ratings. Mopar Vehicle Protection has a vested interest in your satisfaction and owner experience with your Jeep Wrangler. "Don't Worry Be Happy"
Components Covered
MaximumCare 5000+ Components
AddedCare Plus 850 Components
AddedCare 650 Components
PowertrainCare Plus 400 Components
Upgrade Your Jeep Wrangler Certified Warranty
If you have a Certified Jeep Wrangler that is a 2018 or newer and has less than 75,000 you may qualify to upgrade your coverage for up to 9 years and 125,000 miles. With a Jeep Wrangler Certified Upgrade you can upgrade your Jeep Wrangler Certified 7/100,000 mile Powertrain coverage to a full bumper-to-bumper plan and be covered after your Jeep Wrangler Certified Powertrain coverage would have expired.
Benefits of Mopar Vehicle Protection
Investing in Mopar Vehicle Protection for your Jeep Wrangler offers several key benefits that can save you time, money, and stress. Here are some of the advantages of choosing Mopar Vehicle Protection:
Factory-Backed Protection
One of the biggest advantages of Mopar Vehicle Protection is that it is factory-backed. This means that you can trust that the repairs will be carried out by Jeep-trained technicians using genuine Mopar parts. Factory-backed protection ensures that your Jeep Wrangler receives the highest level of care and expertise.
Increased Resale Value
By choosing Mopar Vehicle Protection, you not only protect your Jeep Wrangler from unexpected repairs but also increase its resale value. The plan is transferrable, meaning that if you decide to sell your Jeep Wrangler, the new owner can enjoy the benefits of Mopar Vehicle Protection. This can be a selling point that sets your vehicle apart from others on the market.
Maximum Care provides 24 hour "Sign-And-Go" towing and roadside assistance (up to $100 per occurrence). Benefits include towing, flat tire change (with your good spare), battery jump, out-of-gas fuel delivery (maximum 2 gallons), lock out service (i.e. keys locked in car or frozen lock). Towing assistance will only be dispatched for mechanical disablement which renders your Wrangler inoperative. The plan will cover towing and roadside assistance in instances where it is not covered by the factory warranty.
Maximum Care provides a $45 first day rental allowance in the event your covered vehicle requires any mechanical repairs or maintenance service at a participating dealership.
Maximum Care will pay up to $45 a day for a maximum of five days ($175 maximum) anytime a covered component described in your Plan Provision or Basic Chrysler Warranty fails, rendering your Wrangler inoperable and in need of overnight repairs. Car rental allowance coverage is not provided where loaner vehicle coverage is provided by the warranty or the dealer. The rental car must be obtained from a dealer or from a licensed rental agency. Rental coverage is subject to state and local laws and those imposed by the rental agency. Chrysler is not responsible for any refusal of a rental agency to rent a vehicle to you.
Maximum Care will pay up to $1,000 for lodging, meals and transportation expenses in the event your covered vehicle encounters a mechanical breakdown while you are 100 miles or more away from home.
Maximum Care provides a range of specialty services via a 1-800 phone call. A quick toll-free call provides immediate 24-hour assistance for the following:
Directions Assistance–providing trip route guidance (mapping, approximate drive time and mileage) and driving "Turn-by-Turn" directions to most cities and towns across the U.S. Lodging reservations.
Location & listings of restaurants and other businesses.
Airline Information–Available flights, times and fares.
Even updates of major news, sports scores and weather reports.
Maximum Care and Added Care Plus plans for New vehicles provide coverage for up to three (3) key fob repairs or replacements (with a total maximum coverage benefit of $600). Key fob coverage is available even if this component is not operable or recoverable. And, this coverage is not subject to the deductible that applies to repair visits for covered components. This coverage is not included with pre-owned vehicle plans.
A service contract can make your Wrangler more valuable and easier to sell. Remaining plan coverage may be transferred to the subsequent purchaser of your Wrangler at the time of vehicle sale. Maximum Care allows you to transfer your extended warranty one time in the event you sell your Wrangler (a transfer fee of $50 applies in most states).
Compare Coverages
Find the plan that's best for you. See a side-by-side comparison of covered components.