Get A New Quote
See prices and terms instantly!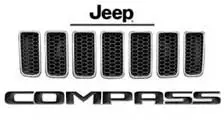 Look Up Quote
Pick up where you left off!
Why Choose Mopar Vehicle Protection for Your Jeep Compass?
When it comes to keeping your Jeep Compass in prime condition and getting the most out of it when it's time to sell, there's no better option than Mopar Vehicle Protection. As a Jeep owner, you understand the importance of having qualified technicians and genuine Mopar parts to ensure your vehicle is always in top working order. In this comprehensive guide, we'll explore the benefits of Mopar Vehicle Protection for your Jeep Compass and how it can provide you with peace of mind and added value.
As a Jeep Compass owner, you want to ensure that your vehicle remains in its best condition even after the factory warranty expires. That's where Mopar Vehicle Protection comes in. By choosing the official Mopar Vehicle Protection Plan, you can have the assurance that only qualified Chrysler/Dodge/Jeep/Fiat mechanics, equipped with the proper tools and authorized components, will work on your vehicle. With an extended Jeep Compass warranty, you can rest easy knowing that any mechanical or electrical breakdowns will be expertly handled.
The Benefits of Mopar Vehicle Protection
When you opt for an extended warranty with Mopar Vehicle Protection, you unlock a range of benefits that add value to your Jeep Compass ownership experience. Let's take a closer look at what you can expect:
Added Value for Resale: When it's time to sell your Jeep Compass, having a history of repairs completed by authorized dealerships using genuine Mopar parts can significantly increase its resale value. With Mopar Vehicle Protection, you can showcase a well-maintained vehicle with a comprehensive repair history.
"Red Carpet Treatment" Repair Experience: With Mopar Vehicle Protection, you'll receive top-notch service and a "red carpet treatment" during your repair experience. You can trust that your Jeep Compass will be in the hands of Jeep-trained technicians who will ensure that the repairs are done the right way.
Protection from Unexpected Repair Expenses: One of the biggest worries for any vehicle owner is the cost of unexpected repairs. With Mopar Vehicle Protection, you can eliminate those worries. The plan covers a wide range of repairs, providing financial protection and peace of mind.
24-Hour Roadside Assistance: All Mopar extended warranties include 24-hour-a-day roadside assistance anywhere in the United States and Canada. Whether you need a flat tire change, towing, battery jump, locksmith/key services, or even out-of-gas fuel delivery, Mopar has you covered.
Components Covered
MaximumCare 5000+ Components
AddedCare Plus 850 Components
AddedCare 650 Components
PowertrainCare Plus 400 Components
Jeep Compass Extended Warranty Price
The price of a Jeep Compass extended warranty depends on various factors such as the age of the vehicle, its mileage, make, and model. Additionally, the level of coverage, deductible, and duration of the warranty can also impact the cost. While the price may vary, one thing is certain – the investment in a Mopar Vehicle Protection plan is well worth it. By having an extended warranty, you can avoid unexpected out-of-pocket expenses and have the peace of mind knowing that your Jeep Compass is protected.
To get a better understanding of the cost and options available, you can click through our our online price calculator or simply reach out to our knowledgeable representatives. They can guide you through the process, provide an instant quote, and help you find the ideal plan that suits your needs and budget.
Upgrade Your Jeep Compass Certified Warranty
If you own a Certified Jeep Compass that is a 2018 or newer and has less than 75,000 miles, you may be eligible for the Jeep Compass Certified Upgrade. This upgrade allows you to extend your coverage for up to 9 years and 125,000 miles, providing additional peace of mind and protection for your vehicle. With the Jeep Compass Certified Upgrade, you can upgrade your Jeep Compass Certified 7/100,000 mile Powertrain coverage to a full bumper-to-bumper plan. This means that even after your Jeep Compass Certified Powertrain coverage would have expired, you'll still be covered for a wide range of components and repairs.
Transferability and Additional Benefits
One of the advantages of Mopar Vehicle Protection plans, including the Jeep Compass Certified Upgrade, is their transferability. If you decide to sell your Jeep Compass, you can transfer the remaining coverage to the subsequent purchaser of your vehicle, adding value and peace of mind for the new owner. In addition to the extended warranty coverage, Mopar Vehicle Protection plans come with a range of additional benefits. These include roadside assistance, rental car reimbursement, trip interruption benefits, key fob replacements, and more. These perks ensure that you're covered not only for repairs but also for unexpected situations that may arise during your ownership experience.
Maximum Care provides 24 hour "Sign-And-Go" towing and roadside assistance (up to $100 per occurrence). Benefits include towing, flat tire change (with your good spare), battery jump, out-of-gas fuel delivery (maximum 2 gallons), lock out service (i.e. keys locked in car or frozen lock). Towing assistance will only be dispatched for mechanical disablement which renders your Compass inoperative. The plan will cover towing and roadside assistance in instances where it is not covered by the factory warranty.
Maximum Care provides a $45 first day rental allowance in the event your covered vehicle requires any mechanical repairs or maintenance service at a participating dealership.
Maximum Care will pay up to $45 a day for a maximum of five days ($175 maximum) anytime a covered component described in your Plan Provision or Basic Chrysler Warranty fails, rendering your Compass inoperable and in need of overnight repairs. Car rental allowance coverage is not provided where loaner vehicle coverage is provided by the warranty or the dealer. The rental car must be obtained from a dealer or from a licensed rental agency. Rental coverage is subject to state and local laws and those imposed by the rental agency. Chrysler is not responsible for any refusal of a rental agency to rent a vehicle to you.
Maximum Care will pay up to $1,000 for lodging, meals and transportation expenses in the event your covered vehicle encounters a mechanical breakdown while you are 100 miles or more away from home.
Maximum Care provides a range of specialty services via a 1-800 phone call. A quick toll-free call provides immediate 24-hour assistance for the following:
Directions Assistance–providing trip route guidance (mapping, approximate drive time and mileage) and driving "Turn-by-Turn" directions to most cities and towns across the U.S. Lodging reservations.
Location & listings of restaurants and other businesses.
Airline Information–Available flights, times and fares.
Even updates of major news, sports scores and weather reports.
Maximum Care and Added Care Plus plans for New vehicles provide coverage for up to three (3) key fob repairs or replacements (with a total maximum coverage benefit of $600). Key fob coverage is available even if this component is not operable or recoverable. And, this coverage is not subject to the deductible that applies to repair visits for covered components. This coverage is not included with pre-owned vehicle plans.
A service contract can make your Compass more valuable and easier to sell. Remaining plan coverage may be transferred to the subsequent purchaser of your Compass at the time of vehicle sale. Maximum Care allows you to transfer your extended warranty one time in the event you sell your Compass (a transfer fee of $50 applies in most states).
Compare Coverages
Find the plan that's best for you. See a side-by-side comparison of covered components.
MaximumCare - The Ultimate Coverage
Covers the most components and offers high-tech protection.
It's the plan that's so complete that we tell you what's not covered.