Save On Mopar Vehicle Protection For Your Chrysler.
You don't need to pay full retail for factory-backed protection. Our internet sales model allows us to offer a genuine Chrysler extended warranty at highly discounted prices. These are the same genuine Chrysler warranties your local dealership may have offered you at a much higher price, and are honored at every Chrysler, Dodge, Jeep, Fiat, Alfa Romeo and Ram dealership in the United States and Canada. Any Chrysler vehicle that is less than 12 years old and has fewer than 125,000 miles is eligible. Newer vehicles may qualify for up to 8 years.
Stay Protected With Unlimited Mileage!
If you like your Chrysler and want to be protected against the high cost of repairs for the years ahead, you can purchase a Mopar extended warranty with a term that fits your needs. If you drive a ton of miles each year, you can purchase a plan with unlimited mileage. Chrysler owner's tend to keep their vehicles much longer than typical vehicle owners and now they can keep them longer than ever before. Many Chrysler owners keep their vehicle until it's more practical to get a new one than to pay the mounting repair costs, but what if there were no repair costs?
Enhance Your Current Warranty
Even while you are under the standard factory warranty, a Mopar Vehicle Protection Plan can enhance your coverage. Mopar Vehicle Protection can provide an upgrade to basic warranty services such as Roadside Assistance and Trip Interruption Protection. You can even add such conveniences as a rental car when you drop off your vehicle for normal maintenance. A Mopar Vehicle Protection Plan doesn't just help you when your vehicle breaks down; it enhances your Dodge, Chrysler or Jeep total ownership experience. If you have a Chrysler CPOV Certified Plan and would like to have even more coverage, check out our pricing here: Certified Upgrade Plans
Components Covered
MaximumCare 5000+ Components
AddedCare Plus 850 Components
AddedCare 650 Components
PowertrainCare Plus 400 Components
PowertrainCare 300 Components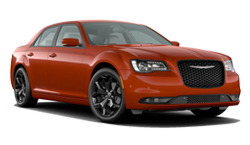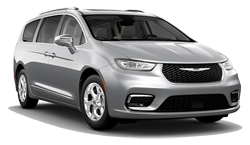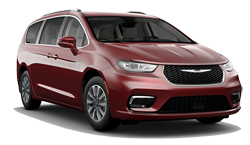 Buy Your Chrysler Extended Warranty From Us And Take Your Vehicle Anywhere
As an authorized vendor of Mopar Vehicle Protection, you can buy from us and take your vehicle to any Chrysler, Jeep, Dodge or Ram dealer within the United States, Canada, Guam, Puerto Rico or Mexico. It doesn't matter whether you are from California, Florida, Texas or Maine. You get the same coverage as if you bought it locally. We put your information directly into Chrysler's national database which is accessible to every FCA dealer in the country. Once you have a genuine Chrysler extended warranty, you can walk into any FCA dealer in the country with absolutely no paperwork and that dealer can access your coverage using your VIN.
When you purchase Mopar Vehicle Protection, you can be assured that you are buying from the best. The people at Mopar Vehicle Protection headquarters are experienced automotive professionals who specialize in the automobile business. They don't just know cars and trucks, they know your car or truck.
Genuine Chrysler extended warranties that extend your standard Chrysler warranty are available with a variety of plan coverage and term options, from 3-years/36,000-miles to 8-years/125,000-miles. Whether you want just the basics, a true bumper to bumper plan or extra convenience options, there is a coverage plan to suit your needs and your budget.
With third-party extended warranty providers, there is no assurance they will even be around when you need them. Fiat Chrysler Automobiles(FCA)backs our contracts, and pays for repairs to your Chrysler according to the terms and conditions described in your personalized plan provisions.
Don't let your local dealer fool you, you don't have to pay what ever they ask for a factory backed extended warranty. Go online where you'll find dealers that offer the same warranties, but at discounted pricing. Ford owners have been purchasing Ford ESP from www.lombardfordwarrantys.com for years. Until recently, only the most internet savvy car owners took advantage of these sources. If you drive a Honda, you can get a Honda backed extended warranty at www.curryhondacare.com or for a Acura try www.curryacuracare.com. Only the manufacturer has a vested interest in your ownership experience.
Certified Chrysler Technicians And Genuine Chrysler Parts
Did you know that most aftermarket warranty companies will not pay for a genuine Dodge, Chrysler or Jeep replacement part unless the genuine part is the least expensive part available? Did you know that many aftermarket warranty companies insist on the use of used parts? Did you know that aftermarket warranty companies may not pay the repair facility's posted hourly rate, leaving you to make up the difference? Aftermarket warranty companies have just one reason to be in business - to make money. The less money they pay out in claims, the more money they take in profit. Chrysler offers extended warranties to keep its customers happy. A happy customer is a loyal customer and a loyal customer will buy another Dodge, Chrysler, Jeep or Ram.
Unlike the aftermarket warranty experience, your service visit will go as smoothly as when using your original warranty. FCA dealers are self-authorized to handle most claims. There are no lengthy phone calls waiting for approval. No negotiating of labor rates or parts pricing. No waiting for a check to arrive. All you do is sign here, sign there and pay your deductible (if you have one). You can also take comfort in the fact that with a genuine Chrysler extended warranty, genuine factory parts will be used and a real Chrysler-certified technician will handle the job.